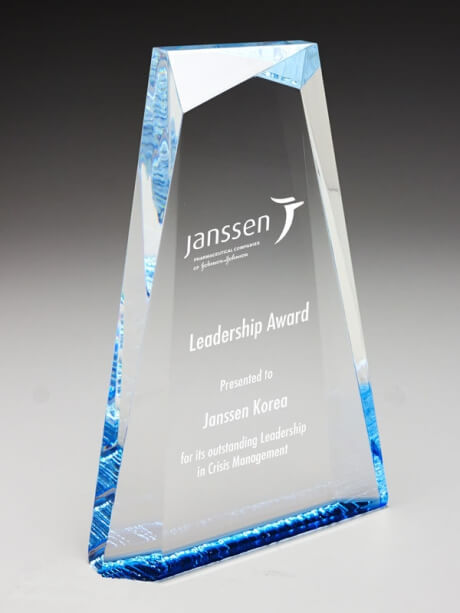 Description
Clear acrylic trophy with a water effect from the base.
White laser engraving creates a floating effect. The bevels on the sides reflect the blue colour upwards for an interesting design.
Suitable for any occasion, especially if your product or organisation is water related.
Comes in three sizes.
Unique and eye catching design.
Engraving can be done in any font and can include logos.
Proofs are provided before engraving to make sure we get things right.
Gift boxed.
If you would like a quote of more information please use the contact/quote page.