Sales trophy peaked
Approximately $120 - $190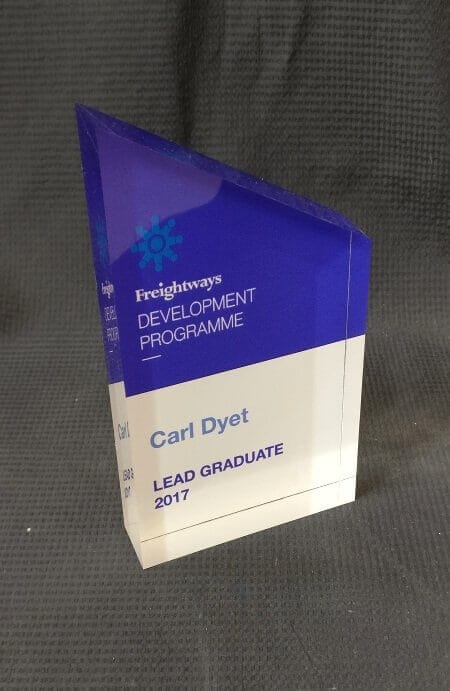 Description
An attractive and modern one piece design.
The print and award blend seamlessly into each other.
We can print full colour logos or design elements to the back of the award to fit any branding or desired look.
Can also be laser engraved in white for a more clean and minimal look.
Custom cut so any size is possible.
Made in New Zealand.
Custom shapes can also be made to suit your event.
If you would like a quote of more information please use the contact/quote page.