Rainbow artglass trophy
Average pricing $172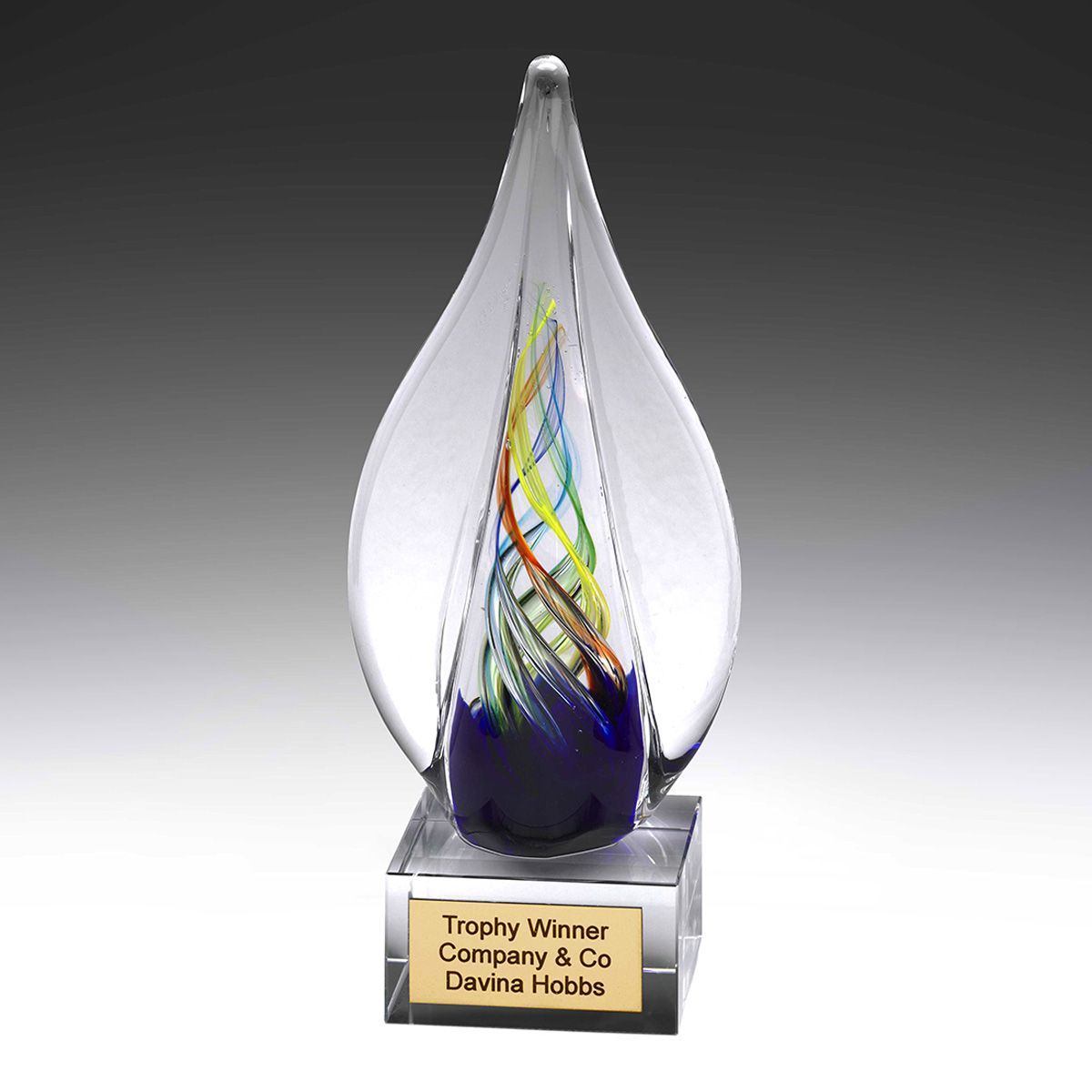 Description
Artglass crystal drop with a rainbow coloured twist inside. A very beautiful execution with a detailed mix of colours to really make this design stand out.
Bright and colourful, this trophy has loads of personality. If you want something to really standout this is a great choice.
Clear crystal with coloured twist, black crystal base
Title plate on front of base
Gift boxed
215mm tall
Artwork proofs provided to check layout.
This design is popular for use in the creative and design industries, or just anywhere where you want a lot of colour.
Please use the
contact us
page if you have any questions or would like a quote.
Approximate price range $150 - $180 + gst per award pending size, quantity and artwork. Please contact us for a firm quote and availability.