Plaque – solid Rimu engraved
Approximately $140 - $220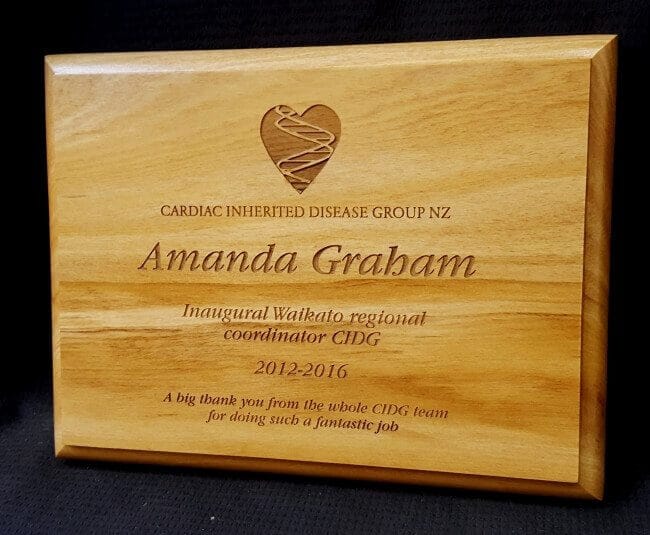 Description
Engraved Rimu wood plaque. One of our more popular plaque designs.
Our rimu is sourced and cut in New Zealand and has a beautiful grain and colour to it. We can finish the edges with simple rolled profile (as pictured) as well as more intricate filigree cuts. Straight bevels can also be done for a modern look.
Engraving is done by laser for a crisp and professional finish.
Hand made in New Zealand.
Engraving into the wood doesn't detract attention from the lovely wood pattern.
Logos, signatures and different fonts can be engraved.
Comes in three sizes as well as custom orders.
Full artwork proofs are provided before engraving.
If you would like a quote of more information please use the contact/quote page.
Approximate price range $120 - $200 + gst per award pending size, quantity and artwork. Please contact us for a firm quote and availability.