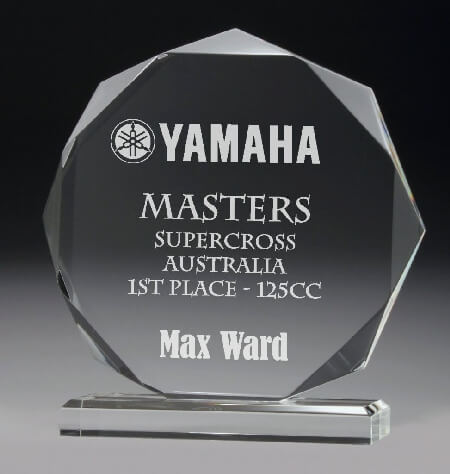 Description
Acrylic octagon trophy, a very popular shape for it's attractive finish and faceted edges.
Made from durable acrylic they will withstand drops and being knocked over.
A timeless trophy design, these have remained popular over the last decade.
White laser engraving.
Faceted edges catch the light.
Colour prints can also be included.
Can be customised with colour.
Can be made in a range of sizes.
Made in New Zealand.
If you would like a quote of more information please use the contact/quote page.