Octagon trophy with custom print
Approximately $160 - $220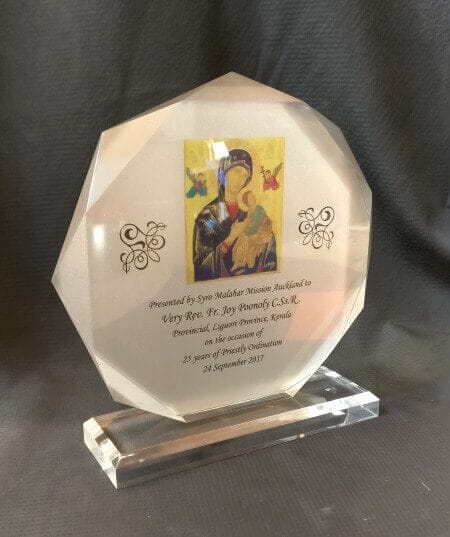 Description
A classic trophy design combined with a custom colour printed back.
An image and filigree pattern has been included in the design to create and attractive looking award. It adds beauty and meaning to the plaque making it more special for the recipient.
Due to the setup costs these are not very suitable for one-off quantities.
18mm clear acrylic hand cut and polished.
Available in a range of sizes.
Custom printed back opens up endless options to give the trophy any look to suit your event.
Professional graphic design incorporate logos, branding or meaning to the plaque.
If you would like a quote of more information please use the contact/quote page.