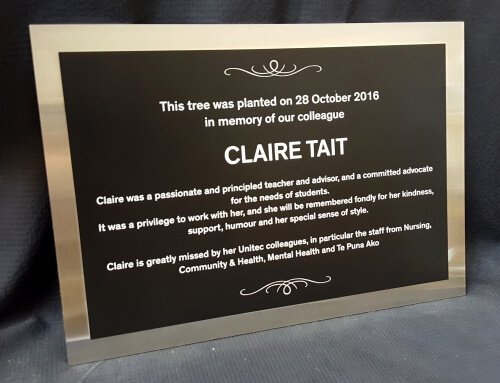 Description
Acrylic mirror plaque with black engraver's plate.
The white on black contrast makes the text stand out and creates a clean and modern look.
Can be made to any size.
Logos and images can be included on the plate.
Can be custom made to include different colours and shapes.
Suitable for all types of occasions, our design team can create artwork to suit.
Can be made for outdoor use.
If you would like a quote of more information please use the contact/quote page.