Custom top trophy
Contact us for pricing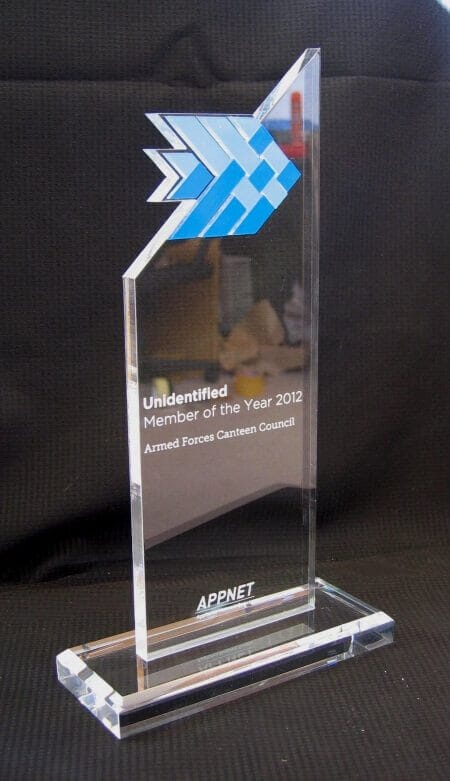 Description
Peaked acrylic trophy with custom logo top. Eye catching and effective.
A great design to represent your brand or association. The custom design adds value and uniqueness to the trophy.
This will stand out in any setting, to promote your brand or show the winner you created something specially for them.
Please contact us if you would like to discuss a trophy design, our team will work with you to create something unique.
Classic design with a unique top to represent company branding.
Top can be customised to any logo.
Text has been laser engraved in white.
If you would like a quote of more information please use the contact/quote page.
As a custom design pricing will vary widely, very roughly $150 - $290 + gst per awrad pending quantity, design and size. Please contact us with a brief and we can supply a firm quote.