Custom plaque – wood
Approximately $200 - $300+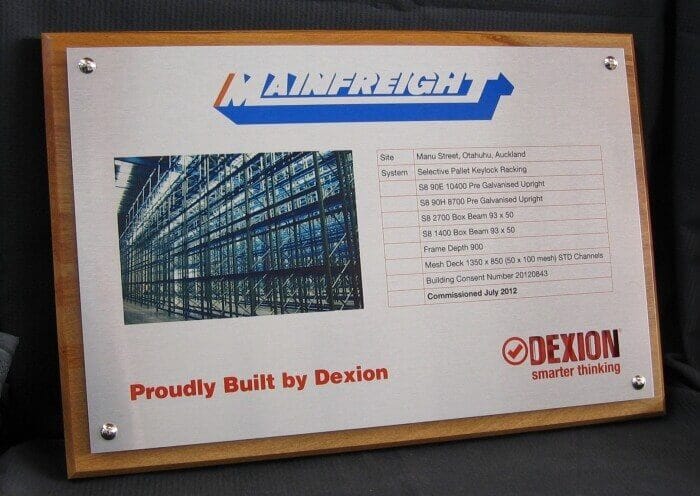 Description
Custom made plaque with wood and aluminium elements.
This design acts as not only a commemorative plaque for the opening but an advertisement for their great work.
We created an eye catching design to draw attention to the information on the plaque. The title plate is raised off the surface to create some depth. A full colour image and colours plus chrome corner pins to create and attractive looking face. Finally we cut the red logo out from the front piece to create an interesting stencil effect.
We have an experienced team who enjoy working on custom creations with our customers. Send us an email or give us a call and we will be happy to discuss what we can do you you.