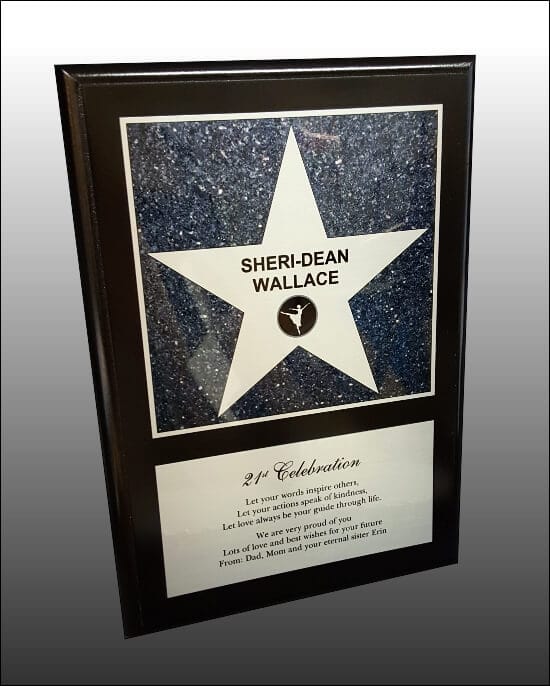 Description
Custom made plaque with a silver star.
Our client wanted a Hollywood styled plaque which we achieved with a custom print.
A plaque is a blank canvas and our design team can incorporate any style to achieve the look and feel your are after. From clean and professional service plaques, warm style personal plaques or out of the box unique designs.
Almost anything can be incorporated into the design.
Professional graphic design and proofs.
Plaque can be made to different sizes.
Many other customisations can be made, please contact us to discuss your needs.