Custom plaque with flags
Contact us for pricing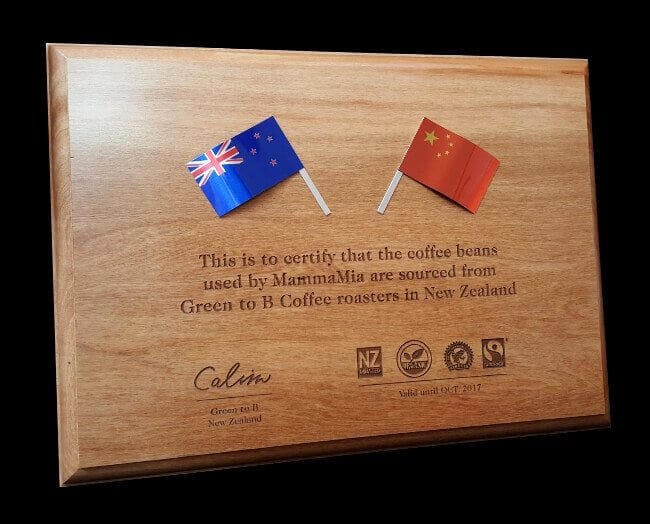 Description
Solid rimu plaque with engraving and custom flag embellishments. An eye catching design to display your message or thanks.
We can incorporate almost anything into a plaque design. If items are supplied to us we can mount these to the front in a nice arrangement. Custom fabricated pieces can also be made to fit if real items or products are too big for a plaque. Logo badges are a popular choice as well as things that represent an event or product, for example some scissors for a hairdressing award.
New Zealand themed design elements are also a popular addition such as Kiwis, Ferns and Paua detailing.
The plaque has been laser engraved which leaves the natural pattern and tone of the wood to show through.
If you would like to discuss making a custom plaque please contact the team and we will be happy to help.
If you would like a quote of more information please use the contact/quote page.