Custom side logo trophy
Approximately $130 - $190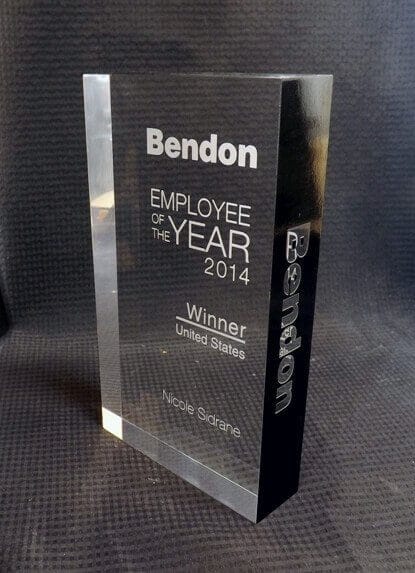 Description
A contemporary clean design.
Running the logo down the side adds an eye catching element and really balances the award.
A popular choice for corporate trophies as they have a real professional look to them.
They are made from acrylic so very durable, easily shipped around and don't take up an awkward amount of space on a desk.
The colour stripe down the side can be done in a wide range of colours. The engraving on the main face is done by laser in any font, it can include logos.
We produce these trophies from scratch so they can be made to any size, from miniature keepsakes to large perpetual awards.
If you would like a quote of more information please use the contact/quote page.
Approximate pricing $130 - $190 + gst per award pending size, quantity and artwork. Please contact us for a firm quote and availability.