Crystal wreath cup
Approximately $170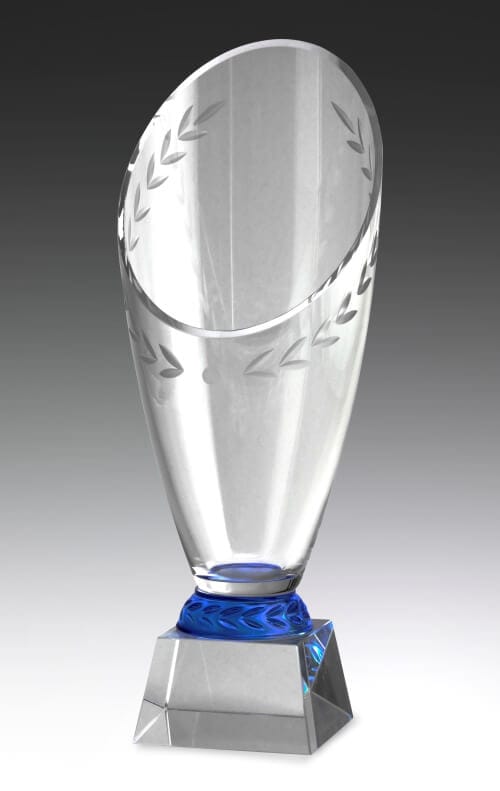 Description
Handmade crystal cup on a blue and clear crystal base. Wreath pattern has been carved into the top face. A very impressive and unique looking cup if you are looking for an alternative to metal cups. Also great if you want a cup but in a more modern style than metal.
Area on front of base for a title plate.
Good weight in hand.
Comes in a padded gift box.
Premium crystal
Available in three sizes.
If you would like a quote of more information please use the contact/quote page.