Crystal trophies – diamond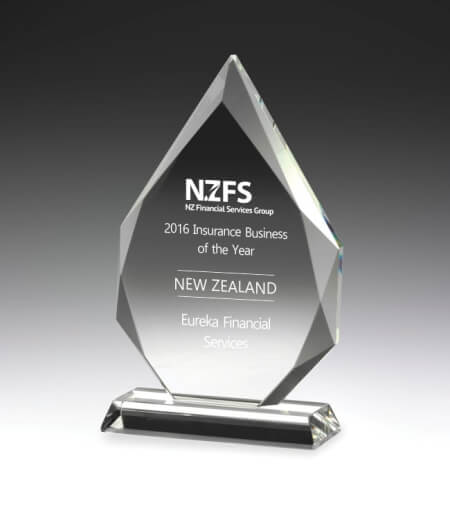 Description
A classic crystal trophy design, diamond shaped with faceted edges.
For rewarding or recognising great achievements, this design is a timeless one that companies have used over and over to thank their best performers.
A valued trophy that will mark their achievement, as well as motivating them and others to always strive to perform at their best.
Premium crystal, hand cut facets and polished to a optically clear finish.
Can be personalised with white etching.
Comes in five sizes, great when different categories or levels need to be recognised.
Custom embellishments can be added like the picture below.
Professional graphics design and proofs provided.
Padded gift box.
If you would like a quote of more information please use the contact/quote page.