Crystal tower trophy
Approximately $180 - $300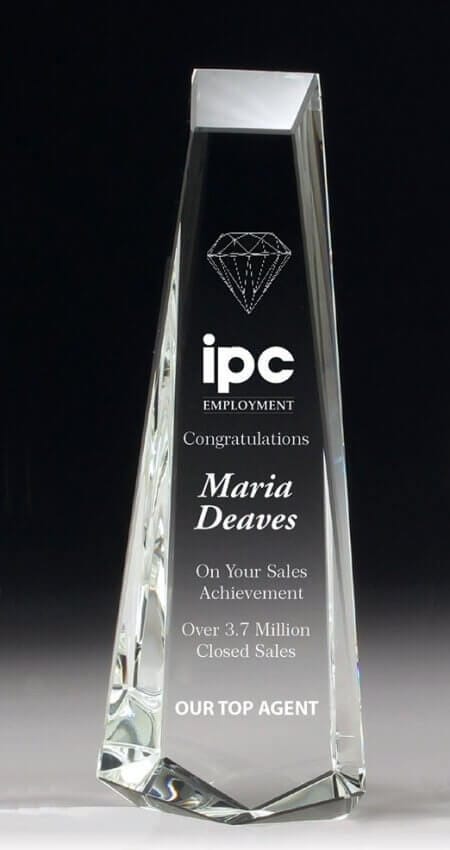 Description
A tall and elegant crystal trophy with faceted edges.
These are very impressive and perfect if you want to reward someone for a special contribution or achievement.
We have used them in the past for service awards, business partnership awards and top performers in sales, marketing and other departments.
They are very eye catching, so good for display on the counter in applications such as top store or branch, or any setting where you want to draw attention to the trophy.
It is one of the largest and definitely heaviest trophies in our range. A really good option if you want to present something with substantial feel for a substantial achievement or contribution.
The heaviest crystal award in our stock range, impressive weight in the hand.
Comes in three sizes.
Premium quality crystal and finish.
Engraving can include logos and different fonts.
Proofs and layout changes included.
Lined gift box.
Approximate price range $180 - $300 + gst per award pending size, quantity and artwork. Please contact us for a firm quote and availability.
If you would like a quote of more information please use the contact/quote page.