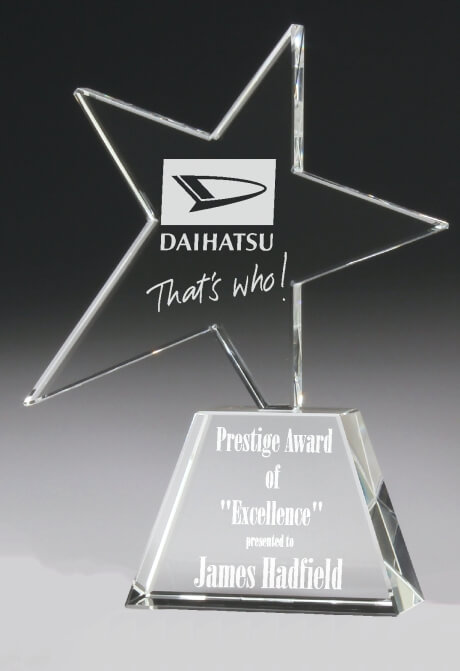 Description
The star is a popular shape for trophies as it signifies outstanding performance and effort above the rest.
The shape creates an eye catching trophy, and the light reflective properties of crystal further enhance this.
Very popular for star performer, sales star, marketing star and the like trophies.
We can source a range of star crystal trophies, contact the team if you would like to see more options
Can be customised with white laser engraving, including logos.
Comes with a lined gift box.
If you would like a quote of more information please use the
contact/quote
page.