Crystal pinnacle peak trophy
Average pricing $140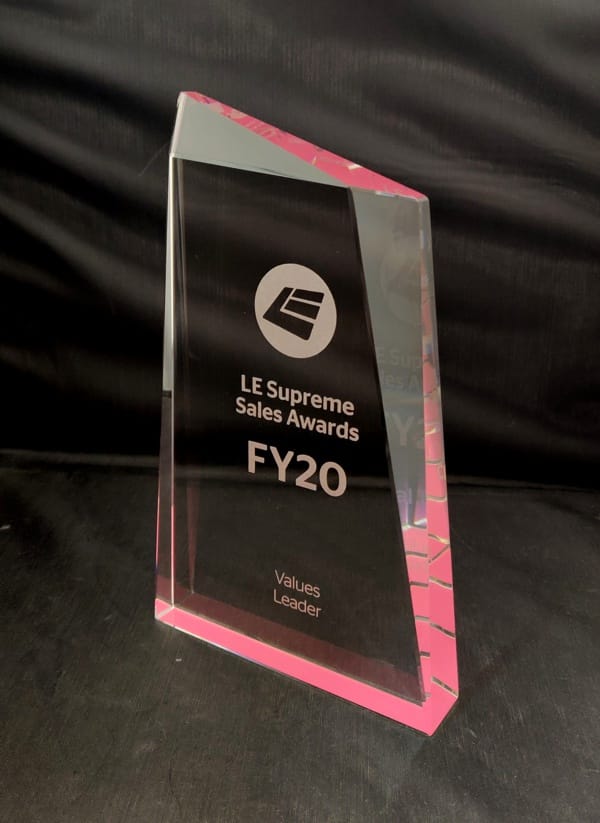 Description
A nicely balanced and modern design. It's one piece design is minimal and clean, while the faceted edges and asymmetric shapes creates some visual appeal. We can personalise the award with a number of techniques to make it unique to your event and also to fit your brand or theme. The pictured award has been done with a pink bottom and white laser engraving. The colour can also be left transparent or done in any colour of your choice. The main face can also be printed in different colours. A very popular design with it's clean lines and simplicity, with the right engraving design it can suit a wide range of events and industries.
Premium crystal material
Excellent weight and light refraction
Can be personalised with engraving or colour printing
Available in 3 sizes
Gift boxed
Graphic design and proofs provided
Please use the
contact us
page if you have any questions or would like a quote. Approximate price range $130 - $220 + gst per award pending size, quantity and artwork. Please contact us for a firm quote and availability.