Crystal obelisk trophy
Approximately $165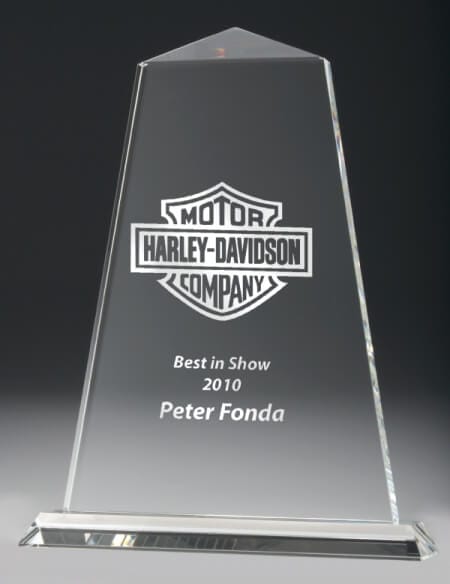 Description
The obelisk is a symbol that has been around since the ancient Greeks, Egyptians and Romans.
Certainly a design that has stood the test of time. Historically it was used to honour the sun and gods, the providers for the people.
It is a great shape to use today to honour your top performers or for those that have gone above and beyond.
Premium clear crystal with a faceted top.
Personalised engraving can include logos.
Available in three sizes.
Comes gift boxed.
If you would like a quote of more information please use the contact/quote page.
Approximate price range $120 - $190 + gst per award pending size, quantity and artwork. Please contact us for a firm quote and availability.