Circle glass trophy
Approximately $100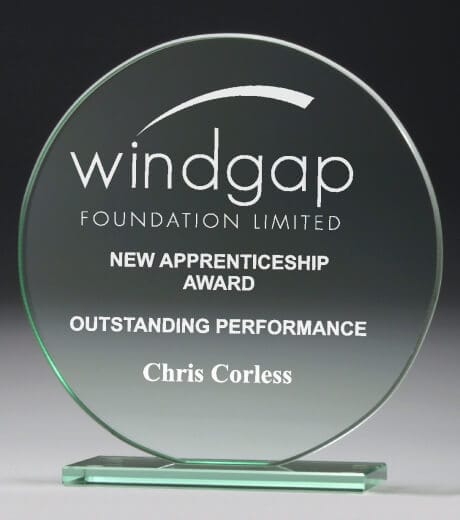 Description
Green tinted round glass trophy. A simple design that will suit any setting or achievement.
Soft lines make it an easy on the eye design. These are popular thank you awards. We use them as gifts for conference speakers, visiting dignitaries and business partners.
The circle shape is a good 'all round' design and suits many logos and emblems well, it's just O for Oarsome (or Olsen?).
Made from green tint 6mm glass.
Comes in three sizes 110mm, 160mm, 210mm.
Engraving by laser in a white colour.
Logos and other design elements can be included.
Full graphic design service and proofs provided.
Comes in a white box with polystyrene padding.
If you would like a quote please use the contact us page to enquire. Approximate price range $80 - $120 + gst per award pending size, quantity and artwork. Please contact us for a firm quote and availability.