Angled crystal block award
Average pricing $180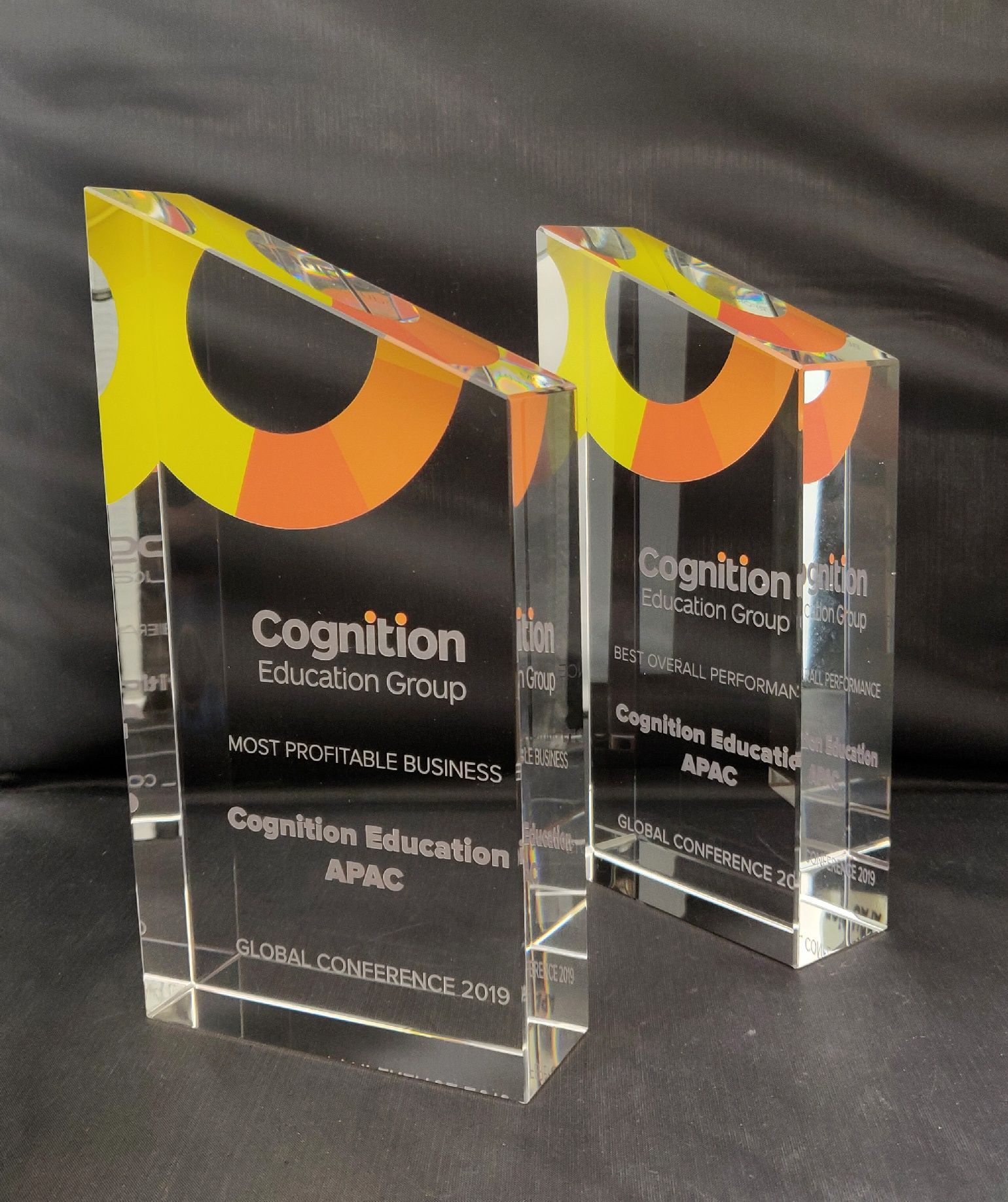 Description
A minimalist elegant design, a single piece of crystal with an angled top. 40mm thick this has great weight and premium feel in hand.
The face can be personalised with white engraving or a colour print. Logos and other colour design elements can be included.
Clear crystal 40mm thick - excellent weight and presence
150mm, 175mm and 200mm tall sizes
Can be laser engraved with logos and text
Optional colour print can also be done
Gift boxed
Graphic design and proofs
A solid all round trophy. Can be used for any event or occasion. With it's minimal design elements the engraving will really come through strongly with this one.
Quantity and engraving details will affect pricing, please contact the team for an accurate quote.
Please use the
contact us
page if you have any questions or would like a quote.
Approximate price range $150 - $230 + gst per award pending size, quantity and artwork. Please contact us for a firm quote and availability.