Acrylic angled peak with red side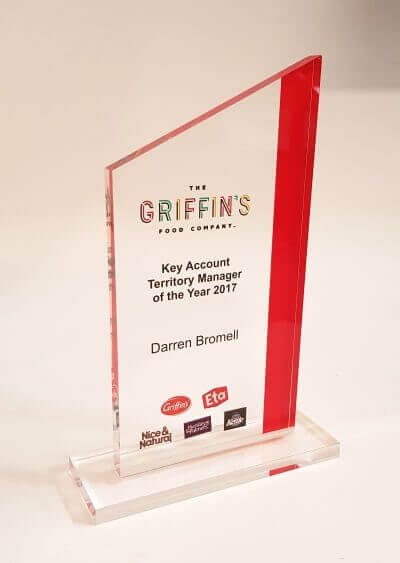 Description
Custom printed acrylic award with red side. A very simple design made appealing with an interesting full colour print.
We were able to incorporate all the brands logos onto the award in full colour creating an eye catching design.
As well as the custom print we can also produce the award itself in almost any shape, from simple circles and rectangles to intricate cutouts like logo shapes. Different sizes can also be accomplished to recognise various achievements.
If you would like to discuss a design please contact us and the team will be able to assist.