SPORTS TROPHIES AND TROPHY CUPS
Reward the team and create lasting memories
We can supply a large range of trophy cups and sports trophies. Please contact us with your requirements.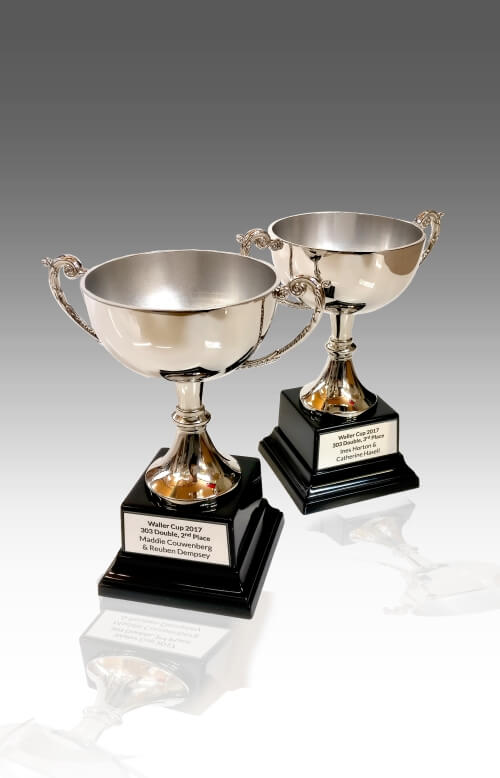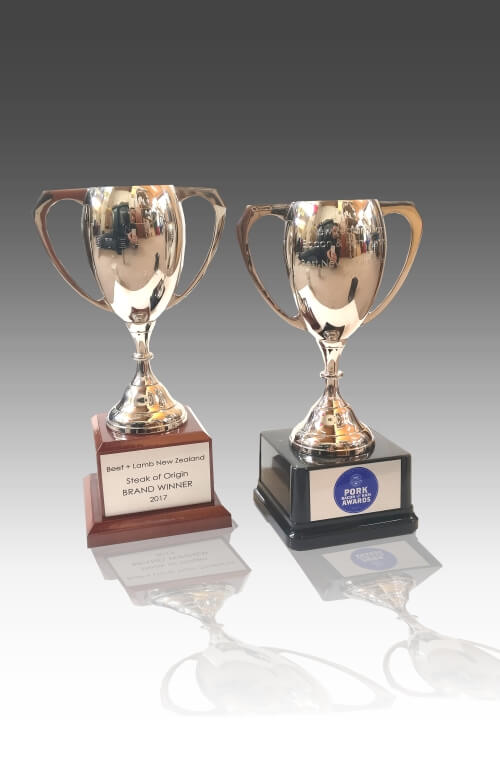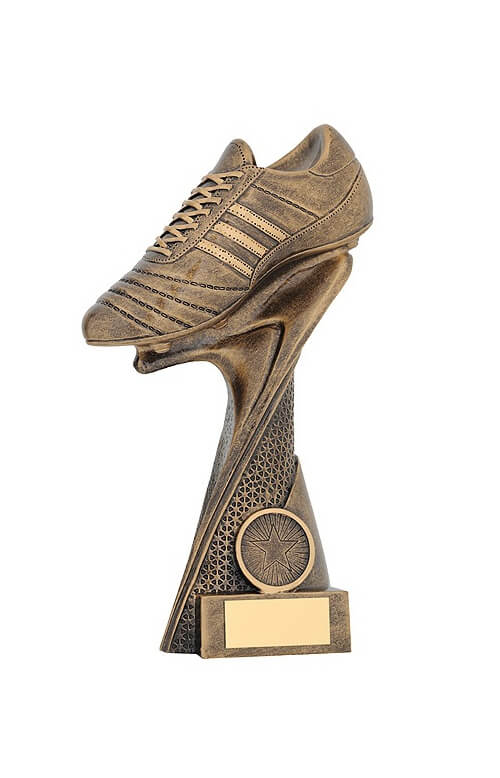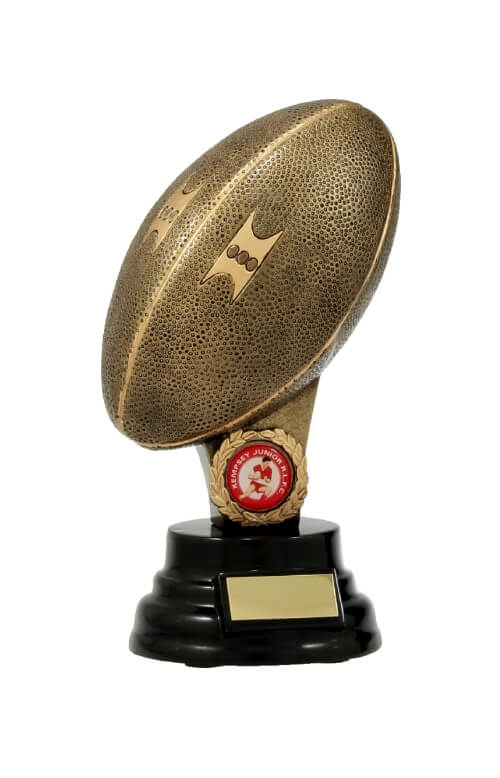 Trophy Cups
Cups are a timeless trophy that has stood the test of time. Very popular in sports competitions, there are many iconic trophy cups that have emerged over the years. So much so that entire events are named after the cup itself! The Melbourne Cup, the World Cup, the Americas Cup and the list goes on.
The origins of presenting cups to winners is thought to go back to ancient Greece and today we carry on that tradition. Cups as trophies also have some practical advantages which has helped them remain a trophy of choice in the sporting world.
First is aesthetics, shiny silver and ornate handles and decorations make them a great symbol to represent a victory. Cups such as the Soccer World Cup and Rugby World Cup are made from gold, making them as valuable in monetary as well as prestige terms. They can also be made very large like the Americas cup. The aesthetics allow a trophy to be representative of the great achievements that the winner has accomplished. Also nothing beats the feeling of seeing your name carved into metal for eternity.
Second is longevity, cups made from premium materials will last several lifetimes and longer if they are well maintained. more traditional cups are made from sterling silver which, being a non-ferrous metal, will not rust. By simply lasting so long, these cups have cemented themselves in history and we carry them on today.
Third is being able to be permanently engraved. Once engraved it is extremely hard to remove from metal. This has made it a perfect medium to engrave winner's names onto cups, keeping a permanent record. This creates a history and lineage to the competition, and shows the progression of the sport and the main contributors to it's evolution.
We can source a wide range of cups, from modern plain designs through to intricately detailed ones. They come in a large range of sizes to suit any competition and budget. Please contact us if you would like to find a cup that works best for you.
Sports trophies
Sports trophies come in wide range of styles and for different disciplines. The main types of trophies are made from plastic, resin or metal.
Plastic trophies are the shiny gold type that is very widespread. They are mounted onto bases or taller pedestals and then customised with a title plate and engraving. The advantage of these is the huge number of different designs that exist from sports through to cultural trophies and even pig farming. They are inexpensive and great for younger kids.
Resin trophies are cast and then finished with a bronze or brass coating. They have much more weight than plastic and a more premium look. A range of different sports are covered and they can be personlised with an engraver's plate. These are the most popular type of sports trophy that we sell today.
Premade Medals
Medals are made from metal and coated in gold, silver or bronze. They are available in a range of sizes from large medals suitable for 1st, 2nd and 3rd winners, through to small medals for keepsakes or participation. We can source medals for a wide range of sports and also customise centres for uncommon events.
Cast Medals
We can custom cast medals for large quantities. These are high quality with a premium finish. This is the style you will see at events such as the Olympics. They are custom made come in a large range of styles, from traditional round medals through to custom shaped. They can be plated in a range of colours including precious metals such as gold or silver. Colour can be added through paintfilling for logos, emblems and crests.
The production process is long for custom medals, generally 5-6 weeks. So make sure you get in early if you are thinking of using this style.